While many folks from across the IU Bloomington campus and the greater Bloomington community are involved with the farm, certain individuals have a more direct role and are highlighted here:
Sidd Das - Summer Intern- Pic and Bio to come shortly
Cam Williams- Summer Intern- Pic and Bio to come shortly
James Farmer, IU Campus Farm Director & associate professor in the O'Neill School of Public and Environmental Affairs. He studies food systems and agrarian studies, with a particular interest in small & mid-size dairying operations. Farmer is the advisor to Farming Club @ IU.
Jon Eldon is an advisor of the Campus Farm and a lecturer in the O'Neill School of Public and Environmental Affairs, where he teaches environmental science courses including Soil Science and Management.
Past Members
The current success of the IU Campus Farm would not be possible without the help from the many incredible students and community members who shared their time, energy, and expertise on this project before moving on to do more good work in the food system in Bloomington and beyond. Some key members are featured below: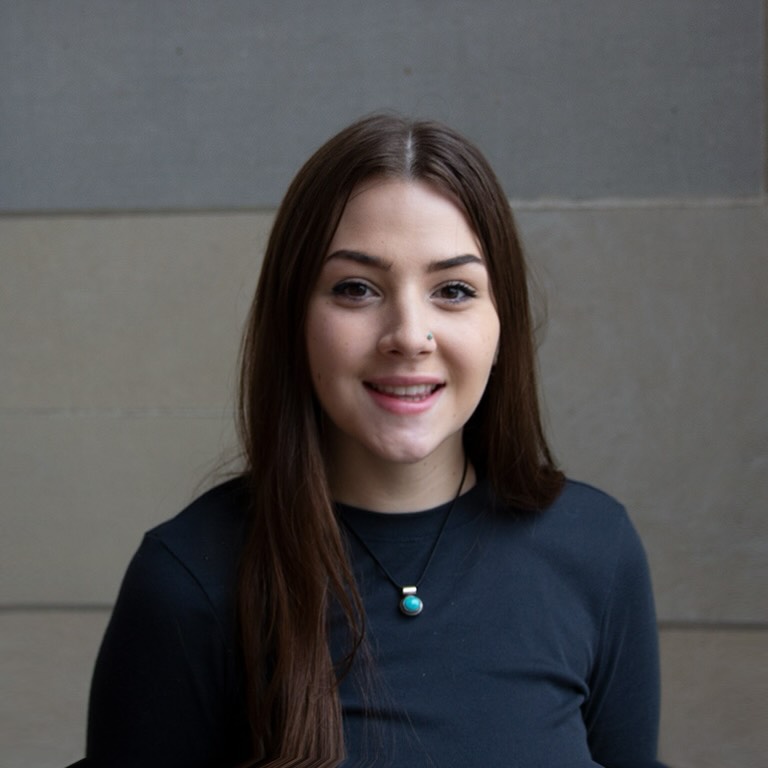 Sara Carter is a third year undergraduate student at Indiana University studying Environmental and Sustainability Studies with a concentration in Biodiversity and Sustainability. A central Indiana native, Sara loved growing vegetables and flowers in her parent's gardens as a child. Her love for gardening and the outdoors led Sara to work on a local apple orchard throughout high school where she learned about growing fruits in addition to vegetables. Working directly to grow, harvest, and provide food to her hometown community cultivated a personal belief in the value of local food which persists as Sara looks forward to contributing to the production of quality food for the IU and Bloomington communities.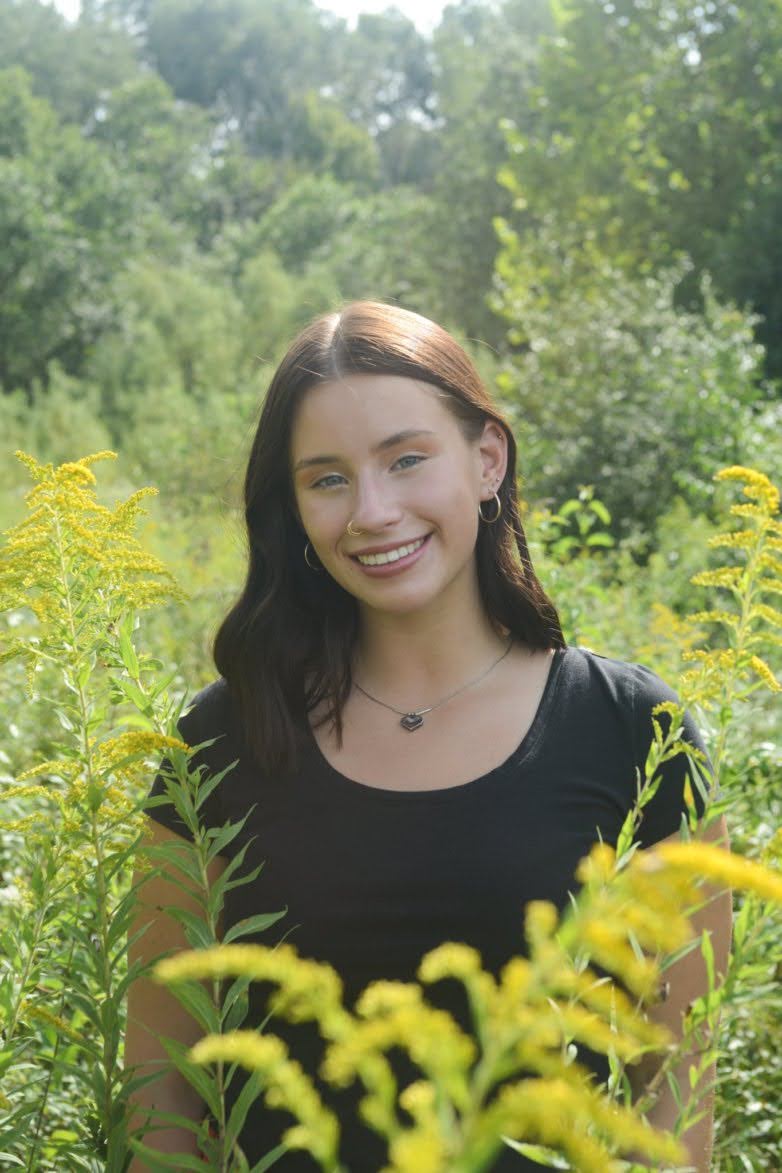 Olivia Richardson is an Undergraduate Student at Indiana University studying Environmental Sustainability Studies with a concentration in Environmental Ethics and Justice. Olivia was introduced to her love for sustainable agriculture at the People's Cooperative Farmers Market in Bloomington, IN. Upon admittance to IU, she received the Research and Teaching Preserve (RTP) and Pellerite Fellowship from the Integrated Program in the Environment at Indiana University. Through this fellowship, she conducts research and participates in volunteer efforts at the IU Campus Farm and the Research and Teaching Preserve. Olivia is excited to learn more about the IU Campus Farm and to work on contributing to a more sustainable agricultural system at IU and in the Bloomington community.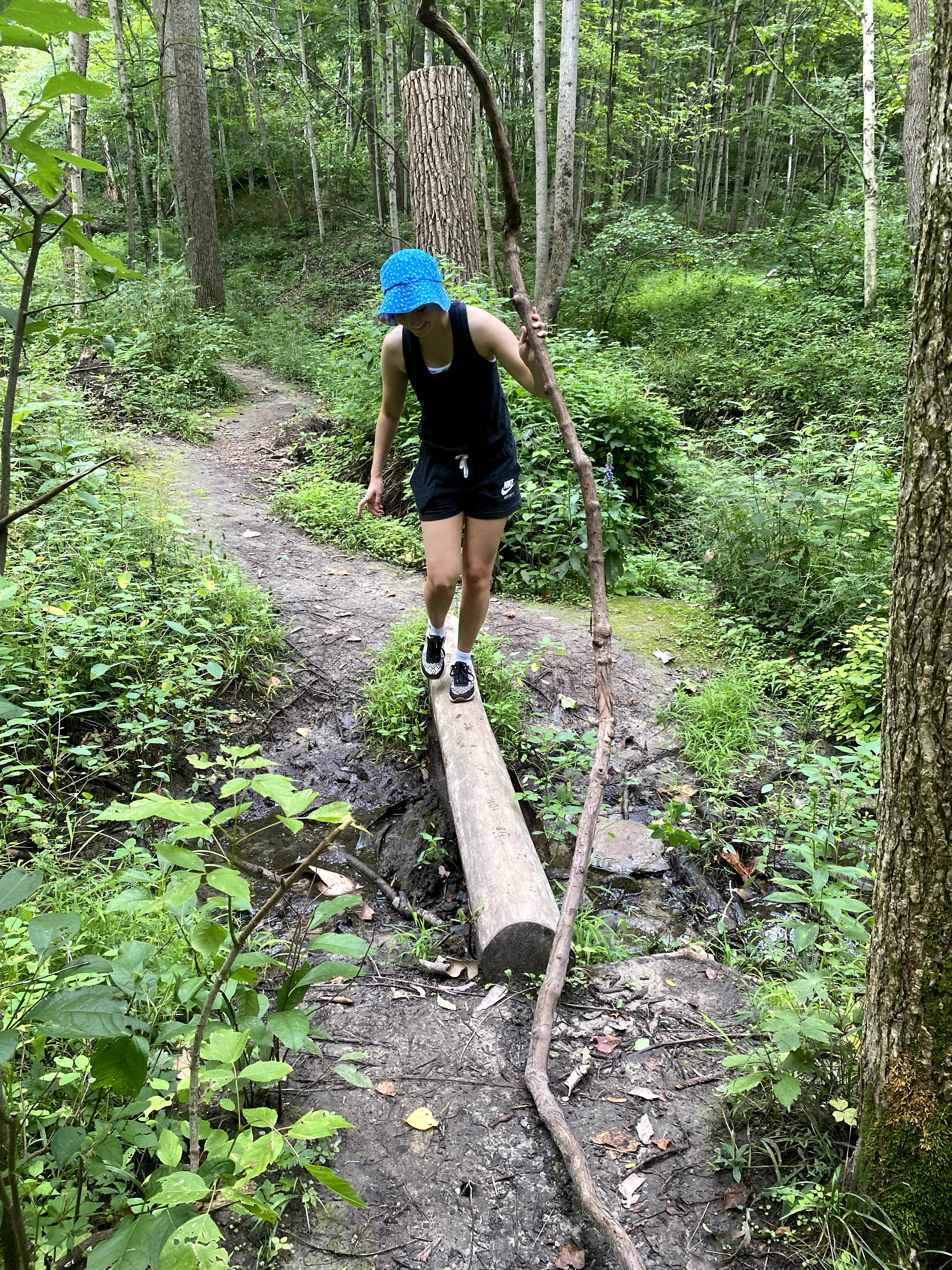 Kara Gealy
is an Environmental and Sustainability Studies with a concentration in Climate, Energy, and Resources at IU. She grew up in Fort Wayne, Indiana where she learned to love growing her own plants with her mom. She has always enjoyed being outside and had previously worked at a plant nursery. Kara is excited to learn more about food sustainability by working on the IU campus farm as an intern.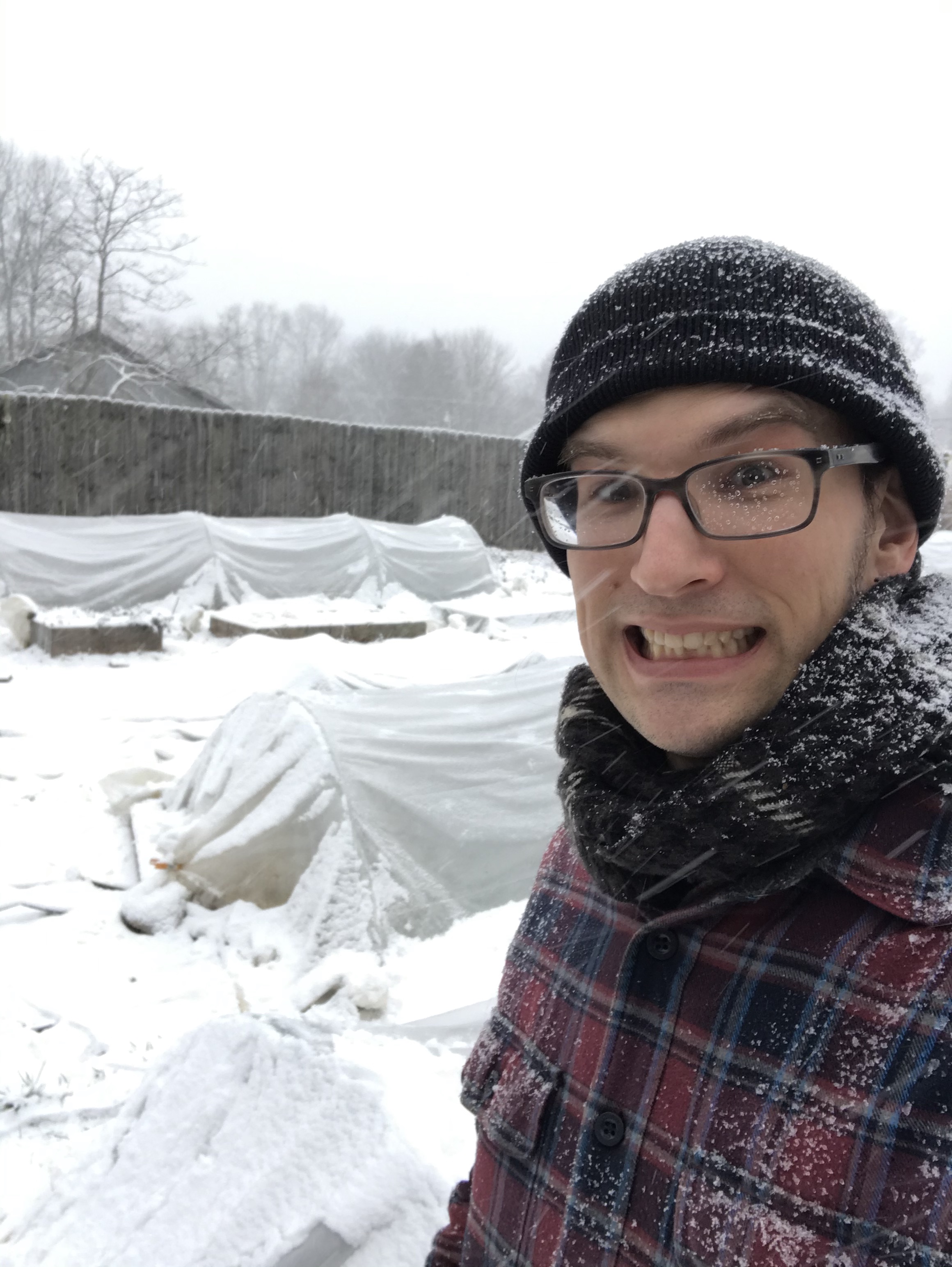 Nicholas Nehring is the Field Manager at IU Campus Farm. Nicholas's experience began at 12 when he took over care of his family's yard and garden. By age 15 he was detasseling corn and at 17 began working in a wholesale bedding plant nursery. Since then, jobs have ranged from horticulture at the Phoenix Zoo to pruning a local orchard. Nicholas produces food all year on his own micro farm while pursuing a degree in sustainable agriculture in the evenings.
Maggie Gates is studying Environmental and Sustainability Studies at IU with a focus in Food Systems. Maggie has spent the past few years learning as much as she can about gardening and permaculture. She works for Bloomington's curbside composting service and enjoys spending time at the Bloomington Community Orchard. Maggie is excited to be learning more about farming and to further strengthen the Bloomington community with the Campus Farm.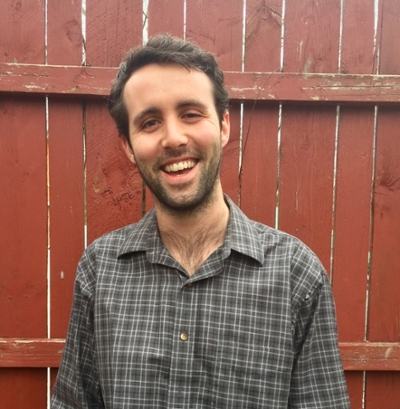 Erin Carman-Sweeney Erin was raised on a small organic vegetable farm in Southern Illinois. Erin has a B.S. in Geography and Environmental Resources from Southern Illinois University with a Climate and Water Resources concentration. After graduating college, Erin moved to Hawaii where he developed an after-school garden program for Waiakea Intermediate School, managed the Hilo UrbFarm nursery, and led at-risk youth through Pacific Quest's horticultural therapy program. He managed the IU Campus Farm for many years, enjoying the opportunity to collaborate with IU students and staff across disciplines, and to provide opportunities for hands-on research while producing fresh, nutritious, and delicious food.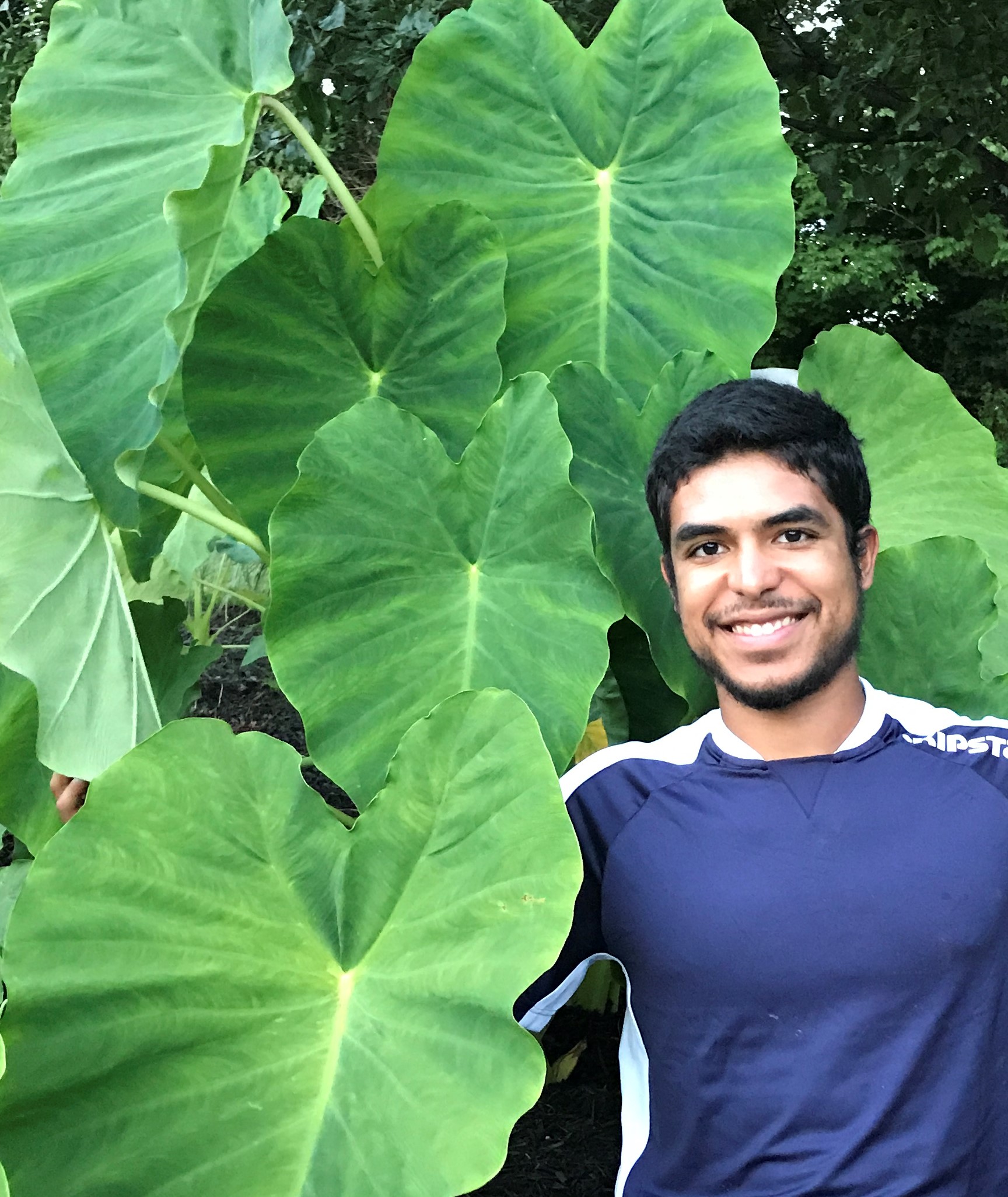 Enrique Hernandez was born and raised in Bloomington Indiana and graduated with a B.S. in business at IU. After graduating, he started a small organic market garden, worked with Bread and Roses Nursery, and started selling microgreens to grocery stores and restaurants. He is excited to apply his experiences to the campus farm to assist in developing the local food systems at IU.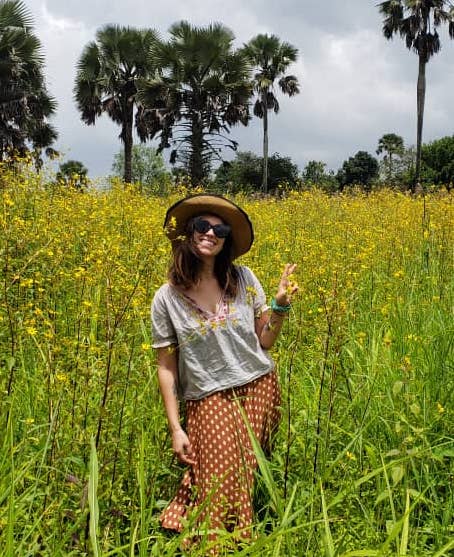 Mary Leier is a Master's student at the O'Neill School concentrating in Nonprofit Management. Mary is the Volunteer and Outreach Coordinator for the IU Campus Farm through the Service Corps program. Before entering her studies at IU she was an Agricultural Extension Agent in Peace Corps Cameroon. Mary developed an interest in agriculture after working with an organic farm through WWOOF back in 2012. She is excited to work with the campus farm and collaborate with professors, staff and students to encourage engagement with the farm.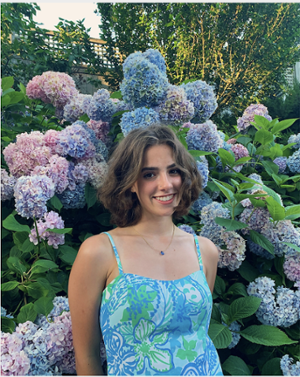 Sophia Georgiades is studying Environmental Science at IU, and is particularly interested in agriculture and food systems. She loves working outside and believes that there is enormous value in regenerative, sustainable organic farming practices. Sophia has a background in gardening, having previously worked at a garden center nursery. Besides her interest in farming and permaculture, Sophia has an ever-growing collection of houseplants, loves to cook, do ceramics, and daydream about her future sustainable small farm. She is passionate about providing the local community with fresh produce and setting a precedent of environmental consciousness at IU.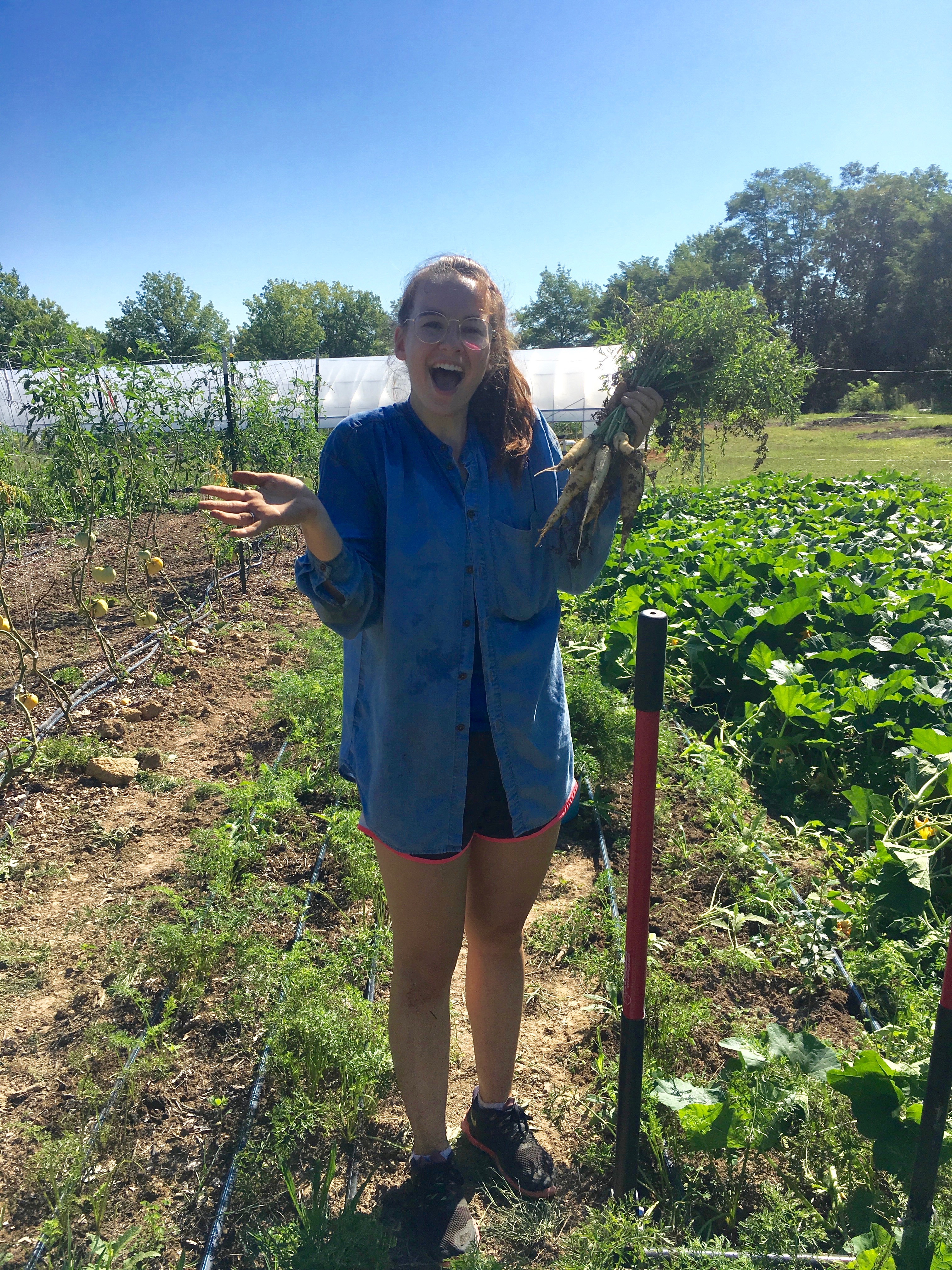 Clair Byers studied Environment and Sustainability at IU with a concentration in Food Systems. She grew up just outside of Bloomington, where her curiousity and love for plants and nature started. Clair enjoyed using her past experiences working on a farm to help grow a community that cares about food at the IUCF.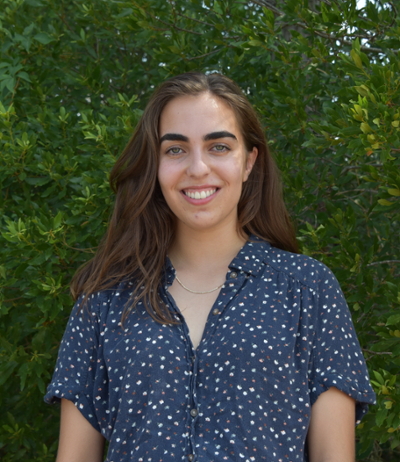 Isabella DeMarco is an undergraduate student at Indiana University pursuing a double major in Environmental and Sustainability Studies with a concentration in Sustainable Food Systems and International Studies. She is interested in many facets of the food system, however, intends to focus on ways farming and food access are regarded from a social justice standpoint. Isabella is incredibly grateful to have the opportunity to work at the IU Campus Farm in order to better understand the ways agriculture can be sustainable for the environment and the people who rely upon it.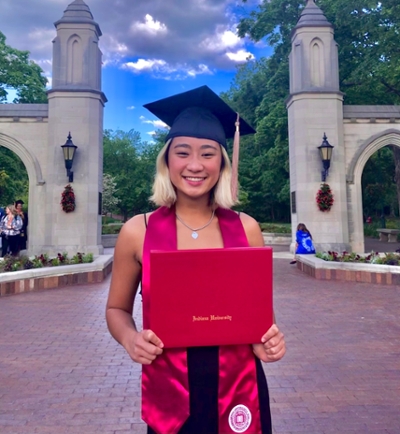 Danika Refugio is a recent graduate of Indiana University, obtaining her B.A. degree in Psychology. She is interested in permaculture, food justice and sustainability. During her time at IU, she had the opportunity to be a Garden Intern at Mother's Hubbard Cupboard which really sparked her interest in organic gardening and a person's right to healthy food. She joined IU's Campus Farm because she wants a career that will benefit Mother Nature and society, instead of harming it.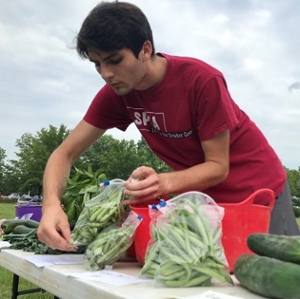 Adam Diersing was the Sustain IU Campus Farm and Garden Intern and studied Environmental Management at the O'Neill School of Public and Environmental Affairs. Adam had previously worked in nearby state and national forests as well as volunteered in local parks and he applied that same passion for land connection and experiential education in the Farm and Garden Program at IU.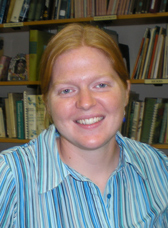 Lea Woodard was a co-founder of the IU Campus Farm alongside James Farmer, while also being the coordinator at Indiana University's
Hilltop Garden and Nature Center
. Lea has a B.A. in Environmental Science from Thiel College and an M.S. in Environmental Science from IU's O'Neill School of Public and Environmental Affairs. Lea grew up on a dairy farm in northeastern Ohio and continues the dairy tradition on her own homestead with dairy goats as well as chickens and a vegetable garden.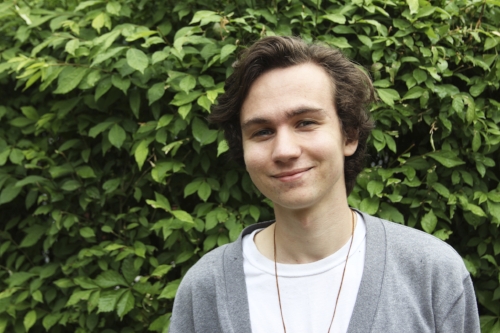 Jacob Mills majored in Environment/Sustainability studies at IU with a focus on Food Systems, and additional studies in GIS and Labor Studies. He moved on from the IU Campus Farm after graduation to work at an organic farm in the region. You might see him selling at the  Bloomington Farmers' Market on Saturdays!